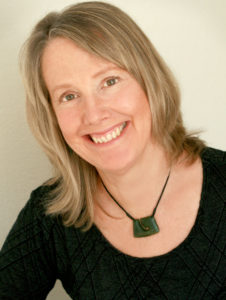 I have a professional background in health and have been involved with movement through education, rehabilitation, Yoga and personal practice for over 30 years. I am a certified Awareness Through Movement© (ATM) teacher and NZ Guild certified Feldenkrais practitioner (2010).
I have a private practice and offer individual sessions, rehabilitation programmes and classes. I see a range of people who are wanting to improve their functional ability and quality of life. Clients include infants and children with developmental issues – including dyspraxia and autism, people recovering from stroke and living with other neurological impairments (Parkinsons and MS), and people with a range of issues including chronic pain, muscular skeletal problems, anxiety and sleep disorders.
What I love about the Feldenkrais Method  is how attention to movement brings about an expansion of awareness and wellbeing. I have found that this has not only improved my physical function, but has enabled me to become more resourceful and resilient as well. The beauty of this approach is that it enables people of all ages and ability to improve and develop their potential.
I have a range of classes based on Moshe Feldenkrais'  Awareness Through Movement©. Some of these classes incorporate aspects of mindful movement and yoga practice.  I have been studying mindful movement with Leander Kane for the past decade. I completed an Advanced Yoga Teacher Training programme with Donna Farhi (2000), Ruthy Alon's Bones for Life programme (2009), and I attend regular Advanced Feldenkrais teacher training programmes. I am currently part of the Yoga for You collective of teachers, and participate in running workshops and retreats. You can also visit my bio page on the New Zealand Feldenkrais Guild website.

Nicky
Tel: 0277992279
nickywoodwardnz [at] gmail.com