Autumn Moon – yoga and meditation retreat
Yoga for You:  Yoga and Meditation Retreat
Starting: Friday 17 March (at 6.00pm with dinner)
Ending: Sunday 19 March (after lunch)
Venue: Staveley (90 minutes drive from Christchurch)
Enjoy an experience of yogic life in a magnificent natural setting and
●Take some time for yourself
● Enjoy the simplicity and balance of Yoga and Mindful Movement practices.
● Nourish yourself with wholesome food.
● Share the weekend and connect with others of like heart-mind.
● Help you step forward with clarity and purpose in your life, as it is, this 2017;
This retreat is suitable for those new to yoga and those who are experienced.
Teachers: Atmavidya, Gyananidhi and Nicky Woodward (see below for more information)
Early booking : $195 for bookings before 25 February 2017
$210 after 15th February
Accommodation : same gender shared accommodation – bring own bedding . All meals provided. Same price option for tenting (own tents required).
Registrations/bookings: Nicky Woodward nickywoodwardnz@gmail.com
Information on the teachers can be found below in this post, and if you want more information about the retreat have a look at Atmavidya's great Autumn Moon Retreat blog post at Yoga for You. You can also download an Autumn Moon Retreat flyer  here.

Sannyassin Atmavidya
Atmavidya loves to facilitate practices of Yoga and Meditation that can make a beautiful difference in the lives of those who apply the practices.
She has 20 years of experience of teaching yoga and meditation in yoga centres, ashrams, retreats, primary, secondary schools, tertiary institutions, businesses, Not For Profit and rehabilitation organisations, mainly in New Zealand. During 2008 to 2012 Atmavidya guided the work of uplifting well-being of body mind and spirit for all, at Parito Yoga Retreat near Raglan, alongside her partner Pete. A range of retreats and classes in yoga, meditation and sustainable living were offered there. From April 2014 to September 2017 she directed the work of The Vishuddhi Yoga Centre in Christchurch and has recently been guiding the work of the Anahata Health and Education Trust near Takaka in Golden Bay. She is currently giving service at Parito Yoga Retreat for Term One 2017 to assist the transition of this Centre to it's evolving form.
Atmavidya has received Accreditation as a teacher of Yoga in the style of Classical Hatha Yoga. She has given service, and received the opportunity to learn in ashrams in New Zealand, Australia, Munger and Rikhia in India (in India in 2006, 2009 and for nine months in 2013). Atmavidya has been a student of yoga and meditation for the last 27 years.
Atmavidya gently supports discovery of the different ways that practices can be experienced, in order to liberate and expand well-being of body, mind and spirit, freedom, happiness, and consciousness of all beings.

Sannyassin Jane (Gyananidhi)
Jane(Gyananidhi) was introduced to Yoga in the late 90's through her own health issues with Fibromyalgia. It was through the benefits and insights she gained that she went onto study and become an Accredited Yoga Teacher. She is passionate about teaching and passing on the practices so others can benefit and empower themselves.
Jane has taught over the years in a variety of areas – ashrams, retreats, primary and secondary schools, communities, special needs and prison. She is currently Chair of YEPT (Yoga Education in Prison Trust).
Jane remains herself a perennial student of Yoga blissful in the knowledge that there is still so much more to learn and is indebted to all her teachers.
Jane is also an Accredited Bowen Practitioner and Tutor.
Nicky Woodward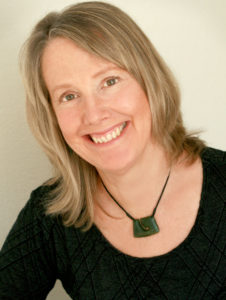 Nicky Woodward is a registered Awareness Through Movement© (ATM) teacher based in Christchurch. She is also a NZ Guild certified Feldenkrais© practitioner and a NZ Registered Nurse. She has been involved with yoga, mindful movement practices and their relationship to learning, self-development and rehabilitation for over 30 years. Nicky teaches conscious movement classes which embrace a gentle natural process of embodied learning. This approach helps to develop awareness, refine action and enliven a deep sense of wellbeing. She has her own practice in Christchurch where she helps individual clients to learn how to move beyond limitations. More about Nicky and her work can be found from this Movement Rewired website.